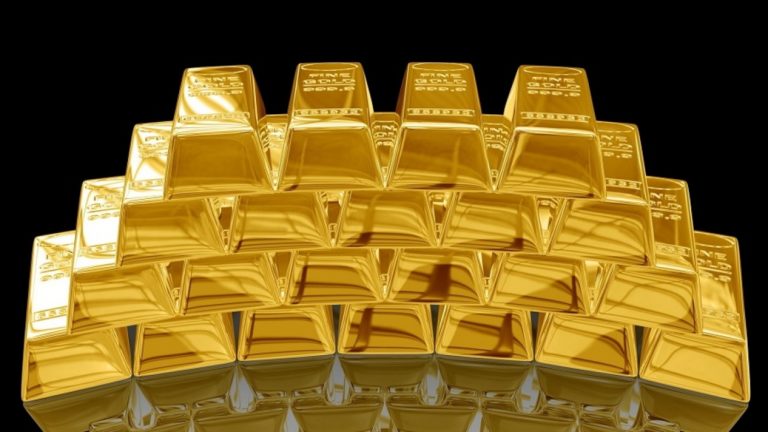 HONG KONG: Gold jumped as the spread of the coronavirus globally spurred demand for haven assets.
Prices rose as much as 1.1% as risk-off sentiment swept markets, with equities tumbling and Treasures gaining.
In the latest attempt at containment, China extended the week-long Lunar New Year holiday and banned all outgoing overseas group tours to avoid having travellers contribute to its spread.
President Xi Jinping's government is under pressure to combat the outbreak that shows little sign of slowing down, with more than a dozen countries and territories reporting the illness within their borders.
While the return of risk aversion is supportive of haven assets like bullion, investors are also assessing the extent to which the virus may keep consumers away from shops, damping the usual pick up in gold purchases during the holiday period.
"News flow on the virus is pushing safe-haven buying," Gnanasekar Thiagarajan, director at Commtrendz Risk Management Services, said by phone from Mumbai.
"In this kind of a environment, stock markets could tank and that fear is further adding to the risk-averse sentiment. The outlook is bullish for gold, targeting US$1,610 in the near term."
Contracts on the S&P 500 Index fell more than 1% before paring losses, while Japan's Topix slid and futures on Chinese shares fell more than 5%.
Oil dropped over 2% in New York, while 10-year Treasury yields sank to the lowest since October and the yen strengthened.
"Markets are focused on news around the deadly coronavirus, " Bank of New Zealand said in a report.
"There will clearly be a significant economic impact, centred in China. A key question is the time it will take for the virus to be contained and one can only speculate at this stage." — Bloomberg
The Star newspaper, Tuesday, 28 January 2020